There is a constant battle between the use of natural fiber and synthetic fiber in the making of rugs. Both have their own set of pros and cons and, therefore, largely depend on the list of requirements a person may have. To save yourself from the outcome of an uninformed decision, you must familiarize yourself with all the information on the different types of rugs and which one would work best for you.
Synthetic Rugs:
Synthetic as we all know means imitation. Here, it is referred to as the imitation of nature. In other words, synthetic or artificial rugs are an imitation of the natural rugs and chemicals infused in them are to ensure that they provide the qualities you would typically find in the natural rugs. These include softness, durability, stain-resistance and so on.
Now the question arises, why anyone would want to buy a synthetic rug for properties that are already naturally found in the natural rugs? The answer is quite simple. They are much cheaper than natural rugs and can be steam-cleaned easily. They are low maintenance and therefore feasible for many people.
However, one also need to question; On what cost do we get the rugs at a lower price? They are made up of plastic and petroleum products and therefore lay the foundation of an unsustainable industry. It has been known to emit gas compounds into the air which results in indoor pollution. They are always backed with a latex mix to increase the durability of the rugs and it is a potential human carcinogen chemical. They also turn yellow over time and require very frequent cleaning.
Natural Rugs:
Natural rugs are made up of materials such as wool, sisal, cotton, bamboo, silk, jute or seagrass. They are loved by people who are concerned with using only renewable and biodegradable resources for their rugs. They, therefore, also don't contribute to any air pollution. The natural rugs keep your home clean, protected and provide an environment that is of utmost comfort. Since there are a large number of options available to choose from, you can find out the different advantages each of the distinct material provide and decide from thereon. Nonetheless, durability and long-lasting feature are bound to be found in all the natural rugs. The bottom line is, no imitation can provide the warmth and softness under your feet like a natural rug.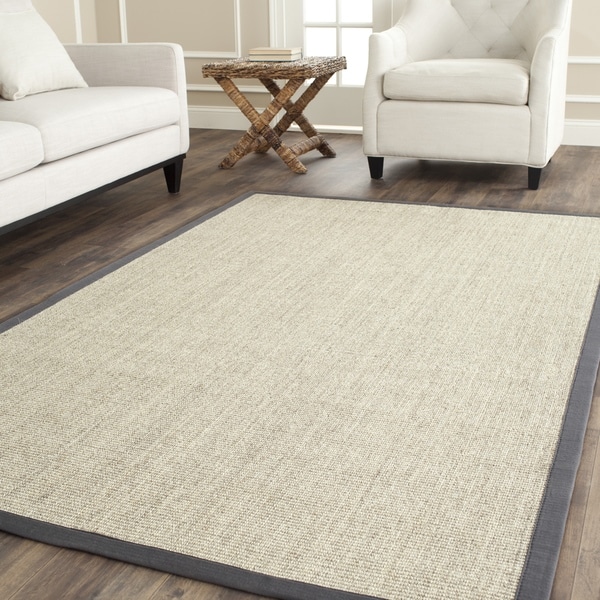 Having said all of that, it is no surprise that with all those benefits comes a hefty price that one has to pay to own them. The antique and traditional rugs can be even more expensive than the others. Other than that, they may also require professional cleaning once in a while to keep them in the best condition possible.